Since 2003
Your Cargo Contact
Headquartered nearby Schiphol airport, The Netherlands, Your Cargo Contact offers a wide variety of services to meet (and exceed) your control needs for supply chain.

Our dashboard will provide you instantly with information on quotes, actual flights and the current status of your shipments. Besides that you can run accurate reports that offer a clear overview of your ongoing shipments. This dashboard also offers you the possibility to enter data yourself; thus eliminating human errors and providing the possibility to save money.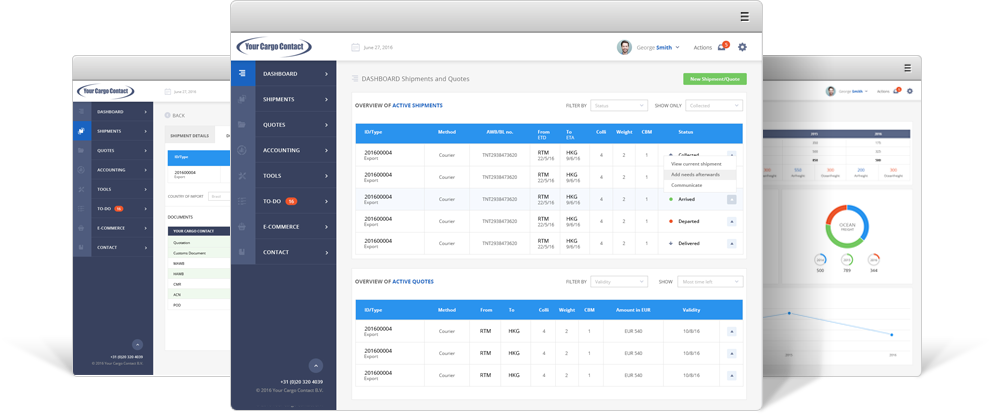 Should you require personalized data we can offer you your own customized login into the system. Simply contact us to discuss the options and possibilities.

Your Cargo Contact is an active member of several global freight forwarding network groups, with members all around the world. With several YCC connected agents in every country of your cargo's destination we easily provide the best and fastest door-to-door services. The product determines which YCC selected agent at the destination will process your shipment. By keeping our offices small and accessible our communication lines are personal, short and clear. We consider this type of around the clock communication the key to success in this business. We constantly strive to provide the highest quality service to our customers and so establish a long term relationship.

For questions, please feel free to contact us via email, phone and/or fax. All emails will be answered within the same business day.